Werner Erhard in the Media


Over the years, Werner Erhard and his work have been the subjects of newspaper stories, magazine articles, television and radio programs, books, and even films. Erhard's work and the interest of the media over the years has made him a cultural icon since the 70's.
The New York Times, November 28, 2015


"For several years before his latest professional reincarnation, Mr. Erhard consulted for businesses and government agencies like the Russian adult-education program the Znaniye Society and a nonprofit organization supporting clergy in Ireland.


"Enter the Harvard economist Michael Jensen. Dr. Jensen, who is famous in financial circles for championing the concepts of shareholder value and executive stock options, had taken a Landmark course in Boston at the suggestion of his daughter, who mended a rocky relationship with Dr. Jensen after taking the course herself.


"I became convinced we should work to get this kind of transformational material into the academies," he said, adding that he considers Mr. Erhard "one of the great intellectuals of the century." 

Financial Times, April 28, 2012:

"Werner Erhard and Michael Jensen look an unlikely pairing but their leadership teaching fits into a broad stream of business education and research about ethics and integrity."- Andrew Hill, Financial Times

"What got the two started on this was not the usual stuff about corporate scandals. It was reflecting on how their own "out-of-integrity behaviour", had stunted their own performance and damaged themselves and others around them. After seven years of research the upshot is a (somewhat impenetrable) model that links integrity, morality, ethics and legality into a single system that promises great benefits for everyone. " - Lucy Kellaway, Financial Times

Harvard Business Review on Change:

"We are indebted to numerous philosophers, scholars, and thinkers who have inquired into the nature of being, especially Werner Erhard."

Fortune Magazine: May 15, 1985

In its 40th Anniversary issue (May 15, 1985), Fortune Magazine recognized Erhard's significant contribution to corporate leadership and strategic thinking. Fortune noted Erhard's work, which introduced the idea and value of empowering people, was the major management innovation of the 1970s.
While the majority of the attention that Werner Erhard received was overwhelmingly positive (often an acknowledgement of the success of his work) there were some media stories published without proper research resulting in inaccuracies if not complete misrepresentations.  These inaccurate representations have lingered on the internet and while most have been corrected, in some cases the stories have taken on mythic qualities.
Werner Erhard, founder of the Hunger Project, recipient of the Gandhi Humanitarian Award, and the creator of est – is a classic example of a teacher who has been adversely portrayed in the media." - V.J. Fedorschak, The Shadow on the Path
"Werner Erhard has been an inspiration and a leadership guru for people both in the United States and in Europe for a long long time." - David Gergen, Leadership and the Next Presidency
False allegations about Erhard ranged from issues related to taxes and connections to Scientology, to an Ed Bradley broadcast on CBS that was so filled with factual inaccuracies that CBS had the segment removed from its archives.  Many publications corrected the false allegations made over the years, including Time Magazine, The Boston Globe, Los Angeles Daily News, The (London) Times Magazine, The Tablet, Common Boundary, SF Weekly and The Believer
For example, the media often repeated a phrase describing Erhard as a "former used car salesman". While Erhard did in fact sell new and used cars for a brief period the media never reported that he did so with Lee Iacocca, or, that by his late 20's Erhard was the vice president of a division of a Fortune 50 company.
More of the Inside Story

Transformation: The Life and Legacy of Werner Erhard
This documentary created by the independent filmmaker and two-time Emmy Award Winning Producer for PBS, Robyn Symon, gives you an inside look at Werner Erhard and the impact of his ideas and his transformational thinking.  This documentary on Werner Erhard features numerous professional and academic experts who discuss his life and his impact on society today.
Recognized for leadership
Werner Erhard has been recognized worldwide, including being given the Mahatma Gandhi Humanitarian Award, for leadership contributions in a broad range of concerns. Werner Erhard has been engaged by corporations, charitable organizations, and governmental agencies around the world as a consultant in creative and strategic thinking, corporate culture, productivity, and leadership. Werner Erhard's legacy and sustained influence permeates mainstream culture. The notion of transformation is now seen as a powerful, practical, and relevant resource in the fabric of the contemporary world.
Werner Erhard is acknowledged in the following publications
Inventing Reality, Physics as Language, by Bruce Gregory:
"I owe my appreciation of the immense power of the myth of 'is' to Werner Erhard's relentless commitment to making a difference in my life. Absent his unremitting efforts to uncover the role of speaking shaping experience, this book never would have been written."
Community: The Structure of Belonging, Peter Block:
"For over 30 years, Werner Erhard has created thinking and learning experiences that have affected millions of people's lives. Many of the ideas he has worked with derive from the work of others, but Werner has named and integrated them into something more powerful than where the thinking began."
Werner Erhard's ideas are explored in the following book
Speaking Being: Werner Erhard, Martin Heidegger, and a New Possibility of Being Human, by Bruce Hyde and Drew Kopp
"The profound impact that Werner Erhard has had, and continues to have, on culture and society is a manifestation of an incredible insight that Erhard has been making available to the public for decades: the experience of being. This book presents that experience for the first time–both through a transcript of an actual course led by Erhard, along with a study of his methodology for delivering that experience. On display are spectacular moments where Erhard exercises what he has sometimes described as ruthless compassion, and like all forms of compassion, at work is a fundamental motivating desire to alleviate the suffering of others." - James R. Doty MD, The Center For Compassion, Stanford University

Werner Erhard On The Internet

.

.

.

.

.

.

.

.


.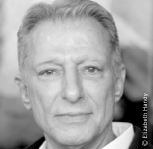 At all times and under all circumstances, we have the power to transform the quality of our lives.
Werner Erhard
A Timeline of Werner Erhard's Work and Ideas
Erhard's work, which introduced the idea and value of empowering people, was the major management innovation of the 1970s.
- Fortune Magazine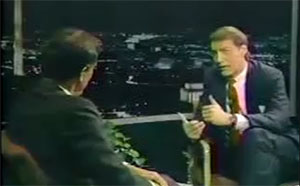 Interview with Charlie Rose
"The issues that we deal with lie at the heart of the matter and have since civilization began. What's different about our work is that the approach to these issues shows up in people's lives as a kind of breaking open in very practical, down-to-earth way as a real sense of freedom in the things they are handling in their lives."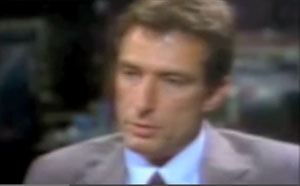 Interview with Tom Snyder
Tom Snyder: "200,000 people have gone through your seminar. I know some of them and they have said that this man changed my life. They say, "He turned it around for me. He made my life more acceptable and more enjoyable for me" and that is why you are important and your story is important."



Werner Erhard: "The training is really the opportunity for people to deal with that part of themselves that they don't ordinarily get to deal with. In the normal course of events we don't get a chance to ask the question "What is my real purpose in life?" I have discovered in my experience with people that the single most important fact in a person's life is 'what is my purpose in life'."