Transformational Leadership Directory
AMlingua - Professional Russian Translation and Transcription Services - Russian translation and transcription services by professional mother tongue translators. Translations of business and technical documents, software documentation, manuals, help files, websites, books, articles, letters and much more... At the lowest rates in the industry!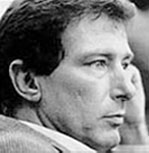 At all times and under all circumstances, we have the power to transform the quality of our lives.
Werner Erhard
Your life and my life have turned out, and once you get that, life goes on from a position of having turned out. That's called playing the game from win.
Werner Erhard