Self Improvement Seminars Directory
keynote speaker - Linda Edgecombe, CSP is an internationally renowned award-winning humorous speaker, trainer and consultant.Linda is a Motivational speaker, Best-Selling Author, Speaker, BPE,Certified Speaking Professional (CSP), Humorist,Life Perspective Specialist
Inspirational Sayings -Features a collection of unique collection of sayings, quotes and proverbs
Target Learning Seminars - Online and on-site seminars to help adults read, write, and think more efficiently using their personal learning style.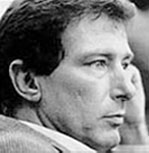 At all times and under all circumstances, we have the power to transform the quality of our lives.
Werner Erhard
Your life and my life have turned out, and once you get that, life goes on from a position of having turned out. That's called playing the game from win.
Werner Erhard