Self Improvement Courses Directory
National Association for Self-Esteem - The purpose of our organization is to fully integrate self-esteem into the fabric of American society so that every individual, no matter what their age or background, experiences personal worth and happiness.
The Quartus Foundation - A research and communications organization with the stated purpose of probing the mysteries of Ageless Wisdom and integrating those interminable truths with spiritual metaphysics.
Rainbow Institute - Aspire, release, believe, become…Work with a skilled clairvoyant on setting and obtaining goals, coaching, spiritual healing, psychic readings, self improvement, and integrative wellness techniques. R.I. also works with corporate clients!
Improve Interpersonal Skills - The Learning Path delivers professional Neuro-Linguistic Programming courses in-house across the UK and scheduled courses in the West Midlands, Birmingham, and Coventry.
Learning and Development Resources - A directory of training, certification,learning and development providers and their programs. Our goal is to connect those who wish to learn with those who love to teach.
Self-Expression Center - Experiential training for public speaking, beginning acting, communication, voice in Houston.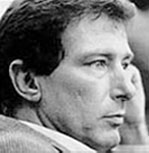 At all times and under all circumstances, we have the power to transform the quality of our lives.
Werner Erhard
Your life and my life have turned out, and once you get that, life goes on from a position of having turned out. That's called playing the game from win.
Werner Erhard