Performance Improvement Plans Directory
Health and Healing for PersonalGrowth - My Sacred Journey offers a no-charge self-assessment report, online coaching by Dr. Tim Sams, and bi-weekly newsletters with information that will amaze you.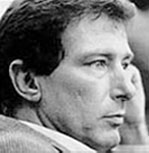 At all times and under all circumstances, we have the power to transform the quality of our lives.
Werner Erhard
Your life and my life have turned out, and once you get that, life goes on from a position of having turned out. That's called playing the game from win.
Werner Erhard