Leadership Directory
The Sykes Group, founded by Ed Sykes and Joy Fisher-Sykes, provides leadership, motivation, presentation, stress management, time management, career - Motivational speakers Ed Sykes and Joy Fisher-Sykes of The Sykes Groups provides innovative, entertai ning tips, techniques, and resources to empower you in leadership, motivation, team building, career, business, customer service, and life. Visit our web site for business, career, leadership, and customer service books, workshops, free articles and newsletters, videos, and audio programs.
Barry Maher & Associates: Motivational Speakers, Communications, Management, Sales Training, Motivation, Leadership - Barry Maher, motivational speakers, business, leadership, management, expert, motivation speaker, communication, sales training, Las Vegas, Los Angeles, San Diego, Palm Springs, Southern California, communications, sales speaker, trainer, Nevada.
Inspirational Speaker - Waldo is an inspirational and motivational keynote speaker.
InspirationWorld - Great tools for Inspiration, Motivation and Self-Empowerment.
Sells Education Leadership Live Seminars - SELLS offers a comprehensive overview of distance education, strategies for teaching at a distance using computers, print, and musical instruments.
Presentation Skills by Impression Management Professionals - Want to know how to say the right thing at the right time? Call Anne Warfield! Leading Outcome Strategist, Anne Warfield helps people negotiate, present, sell and lead by managing perceptions.
Creativedge Training & Development - Creativedge specialise in the development of high-performance managers and leaders and provide a unique range of creative, yet highly pragmatic training & development solutions to give your business the edge. The Creativedge Portfolio offers you enormous flexibility for developing your people and ranges from punchy 90 minute sessions to short courses, development programmes and blended online learning.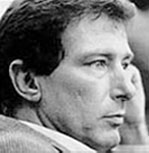 At all times and under all circumstances, we have the power to transform the quality of our lives.
Werner Erhard
Your life and my life have turned out, and once you get that, life goes on from a position of having turned out. That's called playing the game from win.
Werner Erhard