Leadership Skills Directory
Voice Coach Public Speaking Training - Alan Woodhouse is a voice coach, public speaking coach and vocal skills trainer. If you require a voice teacher or acting coach, Woodhouse Voice provides voice coaching and speech training courses on a one-to-one basis.
Drum Cafe - Staff Motivation and Team Building - Leaders in energizing organizational spirit by using rhythm to unite people and inspire success. Audience participation doesn't get any better than this! Every attendee – 5 or 5,000 – will get a drum to play! The drum is a tool like no other – it has the ability to provoke emotion, raw energy and spirit!
Drum Cafe Canada interactive Team Building, keynotes and corporate entertainment. - Leaders in team building using interactive drumming to unite people and inspire success across Canada and the USA
Communication Skills Training, Assertiveness and Customer Service Training - Hamilton Mercer Training design and deliver communication skills training, assertiveness, customer service and receptionist training programs to a variety of clients across all sectors.
The Team Building Activities Shop - Online retailer of practical team building activities, games and blindfolds etc for you to use in your own team building events.
Excel Communications - Brian McClure was the former top earner for Excel Communications. If you would like to learn how to achieve financial independence, contact Brian.
Team Building for Talent Retention and Employee Engagement - Creative Reality Games are experts in team building events, retreats & keynotes including Amazing Race, Apprentice, Survivor, Millionaire. Any size group, any location, any budget.
Public speaking tips, presentation skills tips, tips on public speaking - How to easily earn $5000 monthly speaking to groups Public speaking tips,presentation skills tips, tips on public speaking to help you enter the world of professional speaking.
Team Building for Change Management Leadership - Change Resources Group offers bottom-line results for change management team events including Amazing Race, Apprentice, Survivor, Millionaire. Executive coaching and training programs for leading change.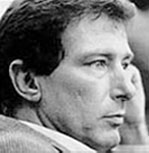 At all times and under all circumstances, we have the power to transform the quality of our lives.
Werner Erhard
Your life and my life have turned out, and once you get that, life goes on from a position of having turned out. That's called playing the game from win.
Werner Erhard